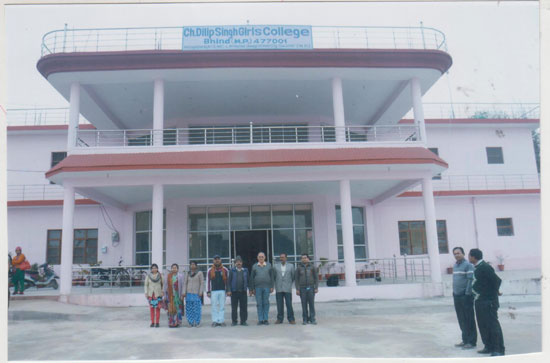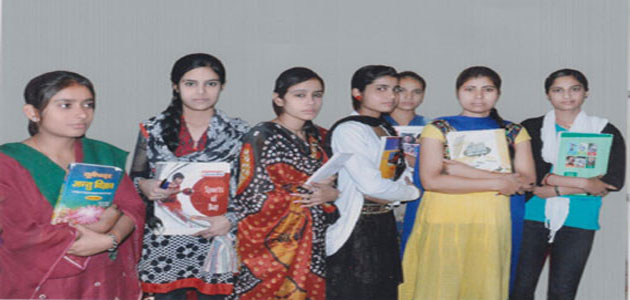 ---
Principal's Message
The college, Ch. Dilip Singh Girls College, Bhind (MP) has been founded in the year 2004 with a view to impart quality education alongwith providing excellence in human, intellectual and moral values to the pupil teachers, so that they might nurture the children of society at the optimal level.
The college emphasises on providing equal opportunities to all the aspirants from diverse backgrounds without any discrimination, irrespective of their caste, creed, religion, region and economic strata. This is the 9th year of excellence services of the college to the nation and society with continuously adhering its vision and mission.
Our college is having its own building which possesses updated modern state of art infrastructure and learning resources to conduct full-fledge programs in teacher's education. It has fully-furnished, spacious and well ventillated classrooms, library, administrative office along with internet and learner friendly ICT lab. The institution has a canteen, facilities for games & sports, vehicle parking space, common room for boys and girls and a multipurpose hall.
The college has well resourced library, which has a collection of sufficient no. of textbooks and reference materials. It subscribes a number of journals, periodicals, magazines and newspapers to provide sufficient knowledge resources to the pupil students.
We are extremely pleased to submit this self-appraisal report (SAR) of our college to the NAAC for accreditation and through this humble submission, we offer ourselves for NAAC peer team visit and look forward NAAC team observations and valuable suggestions which, in turn, will guide us for further advancement of our quality education.
(Dr. Suresh Chandra Mishra)
Principal